i2Suite
Discover the
Power
of One
Learn how we equip you with the right
products and services to stay competitive.
Meet with one of our core experts today.
eBook
Debunking Common
Misconceptions
About Core Banking Technology
Learn the truth behind core banking
technology and why your bank should
rethink modern core solutions to succeed
in today's environment.
Partner Spotlights
Recent
Partner
Integrations
Grow your business with IBT Apps' new i2Deposit
sm
account origination and recent partner integrations,
and provide your clients with the convenience of
opening accounts in branch or online.
Imagine a core partner
who works with you to
grow your business.
Core Banking Software Adaptable to Your Bank's Needs
Scroll through the icons below for a description of services.

Intelligently Integrated, Always Adaptable
Integrated Core Processing
Our premier core banking platform, i2Suite is an intelligently integrated cloud-based suite of products to help you run your community bank more efficiently and profitably.
Keeping your bank technology in compliance can be managed proactively with our MNS Services. Leverage our knowledge and expertise to help you secure your entire infrastructure.
Dedicated Service & Support
As an IBT Apps' client, you can depend on personalized training and ongoing education via webinars and online training sessions – all backed by our amazing support team.
Trusted by Over 100
Community Banks
Nationwide.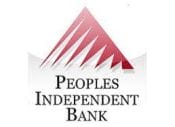 "We changed our core processing to IBT Apps about five years ago and through our partnership, they have been everything they represented to us, and have brought great value to our franchise through their products and services. It is gratifying to know our core processor is more than just a vendor, but a strong, strategic partner to our banks and our markets."

"Response times are incredible with IBT Apps! Whether working with the training team, customer support, development or IT, our concerns are always addressed in a timely manner."

"Our long-standing relationship with some service providers made us reluctant to make a change. IBT Apps' solid relationship with industry vendors put us at ease and gave us the confidence to move forward knowing our customers would continue to have a positive experience. Our recent EFT conversion was as close to a nonevent as I've seen in my 41-year career."

"The solutions work extremely well together and our customers are happy with the digital environment. We found the products to be priced appropriately, and have not experienced any issues with the installation. IBT Apps' products not only help us maintain our existing customers, they have attracted new customers as well."

"The IBT Apps' staff was outstanding throughout our transition. They were with us every step of the way, and as a result, the transition went smoothly."
READY TO MAKE THE SWITCH?
Work with a trusted partner who puts your business first.
How Core Technology is Changing the Community Banking Environment
Download the ebook and learn why it's critical to digitize your bank's technology and where to start when your bank is ready to make a change.
View all your financial institution's customer information, relationships, and documents in one place with i2Core.
First National Bank – Eagle Lake, TX
Learn how this community bank provided a one-stop shop experience using integrated technology and responsive service.
Shouldn't growing your bank be your choice?
You need to stay competitive with large market players, while offering your customers modern technology; that's a lot to take on! Get insight into how your core provider could be helping you grow and download our eBook on how core technology is changing the community banking environment.