IBT Apps is an advocate for community bankers. As a chosen core provider, we know that having the right, secure solutions are important to help them stay competitive. We work closely with our partners and have a strategic relationship with each of them.
We also understand the strict regulatory requirements that come with managing third-party risk. In response, we've established a robust vendor management program to ensure all our partners continue to meet the high expectations of security and service. Working with IBT Apps' integrated partners provides peace of mind knowing your data is secure while receiving the best industry solutions for your bank and your customers.
Abrigo
Abrigo offers a product suite consisting of comprehensive solutions for money laundering detection and reporting, BSA/AML compliance, fraud prevention and risk management, secure wire processing automation, and CRE loan stress testing.
Alkami
Alkami Technology, Inc. is a leading cloud-based digital banking solutions provider for financial institutions in the United States that enables clients to grow confidently, adapt quickly and build thriving digital communities. The Alkami Platform is the digital banking and fraud mitigation platform of choice for over 260 financial institutions. Alkami's investments have resulted in a premium platform that has enabled it to replace older, larger and better funded incumbents and provide clients with world class experiences reflecting their individual digital strategies.
Partner Links
Banktel
Banktel delivers the industry's most advanced accounting applications to give your financial institution total integration, increased efficiency, and unprecedented reliability through a single source.
Computershare
Delivering a great experience is at the core of building strong relationships with your customers. Computershare Communication Services has partnered with IBT Apps to provide member banks and credit unions with integrated print and digital communication solutions that minimizes costs, maximizes your operational efficiency and ensures regulatory compliance.
Deluxe
Deluxe Financial Services is committed to helping your institution succeed. We've created new solutions to help you drive efficiencies and growth – including our financial performance solution. Banker's Dashboard provides you with anywhere-anytime insight to your organizations current financial performance. Dashboard streamlines data aggregation and allows you and your staff to focus on more important matters.
Digital Check Corp.
Digital Check is the leading worldwide provider of check scanners and peripherals for the banking industry. Our TellerScan®, CheXpress®, and SmartSource® lines of scanners provide the industry's most reliable performance with superior MICR and image quality. Digital Check's software delivers image enhancement and deposit-processing technologies that help clients thrive.
Partner Links
Videos
Educational Material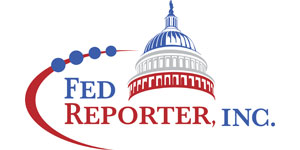 Fed Reporter
Fed Reporter, Inc., headquartered in Agoura Hills, CA, provides regulatory reporting and compliance software to over 3500 financial institutions in the United States. Using proprietary data collection technology, Fed Reporter's software products allow financial institutions to greatly reduce the overall regulatory reporting and compliance burden.
FIS
FIS is a leader in technology and services that helps businesses and communities thrive by advancing commerce and the financial world.
Fiserv
Fiserv is a global leader in payments, serving thousands of financial institutions and millions of businesses worldwide.
HC3
Formerly High Cotton, HC3 is a data-driven technology company delivering customer communications. By managing complex data generated from multiple client systems, HC3 helps financial institutions communicate with their customers in meaningful ways. HC3 offers solutions for statement and notice redesign, intelligent marketing campaigns, and seamless delivery of both printed and digital communications. Through these customer-driven solutions, HC3 empowers financial institutions to give their customers a multi-channel document experience.
identifi
Business should be simple. Identifi develops and delivers Enterprise Content and Business Process Management software. We combine paperless processes with business processes to connect what matters; your customers, your people and your partners.
Identifi integrates with i2Suite to offer a central web based repository for all your information in our hosted private cloud.  Our e-signature software provides for paperless new account and other document origination. Document Tracking ensures compliance for easy audits by importing data from i2Suite. Workflows are easily setup to manage your business in a paperless environment and provide efficiencies for your personnel and customers.  Scanning with auto indexing and data sync from the i2Suite date file makes document retention a breeze by only maintaining i2Suite that feeds Identifi.
Intuit
Intuit IBT Apps Certified Quicken and QuickBooks integration.
Jack Henry
Jack Henry is a leading integrated bill payment provider to more than 4000 community financial institutions and offers the latest payment innovations for consumer and small business, person-to-person and mobile payment solutions.
Kasasa
Kasasa is an award-winning financial and marketing technology provider that helps more than 750 community financial institutions establish long-lasting relationships with millions of consumers through its branded retail products and marketing automation capabilities and is now reinventing lending through its latest patent-pending offering Kasasa loansTM.
MX
MX creates powerful software and tools that help financial institutions enhance their online offerings. Delivering data aggregation, data cleansing, auto-categorization, classification, money management, custom API, data analytics, marketing, UI, and more, clients and partners can easily collect, enhance, analyze, present and act on financial data.
TruStage
TruStage Compliance Solutions provides embedded cloud-based transaction technology and compliance expertise that supports deposit, consumer lending, and commercial lending lines of business. Our technology effectively minimizes risk, reduces cost, and helps financial institutions focus on their value-added initiatives by providing state-of-the-art warranted analytics and document solutions.
Verafin
Verafin is the industry leader in enterprise Financial Crime Management, providing a cloud-based, secure software platform for Fraud Detection and Management, BSA/AML Compliance and Management, High-Risk Customer Management and Information Sharing. 3500 banks and credit unions use Verafin to fight crime.
Wolters Kluwer
Wolters Kluwer is the leading global provider of comprehensive regulatory and compliance solutions for the financial services industry. Their governance, risk and compliance provides a broad range of services and software solutions to help banks meet their complex and ever-changing compliance and regulatory obligations.
Worldwide Interactive Services
Worldwide Interactive Services has been serving the banking community since 1995. Delivered as Software as a Service (SaaS), your bank will recognize the benefits of a robust Telephone Banking offering, and the reliability of a redundant and secure platform.
Partner Links
vTeller | Telephone Banking
Work with a trusted core partner
Get the technology and support needed for your bank to evolve.